In United States, administrative workload of the healthcare system is significantly higher than that of any other Western or European country. American physicians work an average of 51 hours per week, out of which only 30% of their time is directed to patient care.1 Rest of their workday is usually dedicated to administrative tasks such as charting, scheduling, handling patient paperwork and insurance issues.

Although payers and CMS aim to promote quality care through reporting requirements, current process and metrics burden physicians without any clear evidence that it improves quality of patient care. Excessive administrative work can take away physicians' valuable time and attention from their core clinical responsibilities, such as patient care and quality improvement. Moreover, these tasks can discourage physicians from pursuing primary care or participating in certain health insurance plans due to their long list of requirements.

Since the COVID-19 pandemic, CMS has made some changes to its long-standing policies and eliminated a few nonessential administrative tasks. But despite that physicians still have to spend a lot of time providing performance data, maintaining medical licensure and updating their specialty certification. This can increase physician burnout and lead to lower levels of professional satisfaction. But which administrative tasks occupy physicians' time the most? Let's find out.
Administrative Duties of a Healthcare Provider
Physicians engage in these administrative duties when they are not providing patient care:
Maintaining Electronic Health Records
The use of electronic health records (EHRs) is widespread among office-based physicians, with approximately 90% of them using this complex system. In outpatient settings, physicians report spending more time on EHRs than in direct clinical face time with patients. EHRs require a lot of training and experience to use efficiently. Entering data into this system can often be time-consuming, particularly if it requires manual data input rather than the automatic transfer of information from other sources. Physicians need to ensure that the information entered into the EHR is accurate, complete, and up to date. Additionally, they also need to update and manage patient records, which can involve tasks such as reviewing and reconciling medications, documenting clinical encounters, and communicating with other healthcare providers which can take up a significant amount of their time.
Prior Authorization
Prior authorization is a process by which healthcare providers obtain approval from insurance companies or other payers before they can prescribe certain medications or order procedures for their patients. Prior authorization processes can be time-consuming and burdensome for physicians as they are required to fill out extensive paperwork, provide detailed clinical information, and communicate with insurance companies to get approval for treatments. It can delay patient care, as approvals can take several days or weeks to obtain. Moreover, if a request is denied, physicians will have to restart the process with a different medication or procedure. This can contribute to added stress and burnout
Insurance & Regulatory Paperwork
To complete insurance and regulatory paperwork physicians need to fill out multiple forms, documenting and justifying treatment plans, and obtain prior authorizations for certain medications or procedures. The paperwork often requires detailed information about the patient's medical history, current health status, and treatment plans, which can be tedious and time-consuming to gather and document accurately. Additionally, these processes are complex and ever-changing, which makes it difficult for physicians to stay up-to-date with the latest policies and regulations. However, failure to comply with these requirements can result in claim denials or fines, which can further add to physicians' workload and stress.

Apart from the time-consuming tasks mentioned above, physicians are also responsible for administrative duties like:
Responding to patient messages and inquiries
Attending meetings and conferences
Participating in quality improvement programs
Learning about new treatments and procedures.
Rise in physician burnout rates, particularly among primary care physicians, is closely associated with paperwork and administrative obligations. About 42% of doctors report suffering from burnout associated with administrative work. It can also disrupt physicians' work-life balance and affect their overall performance.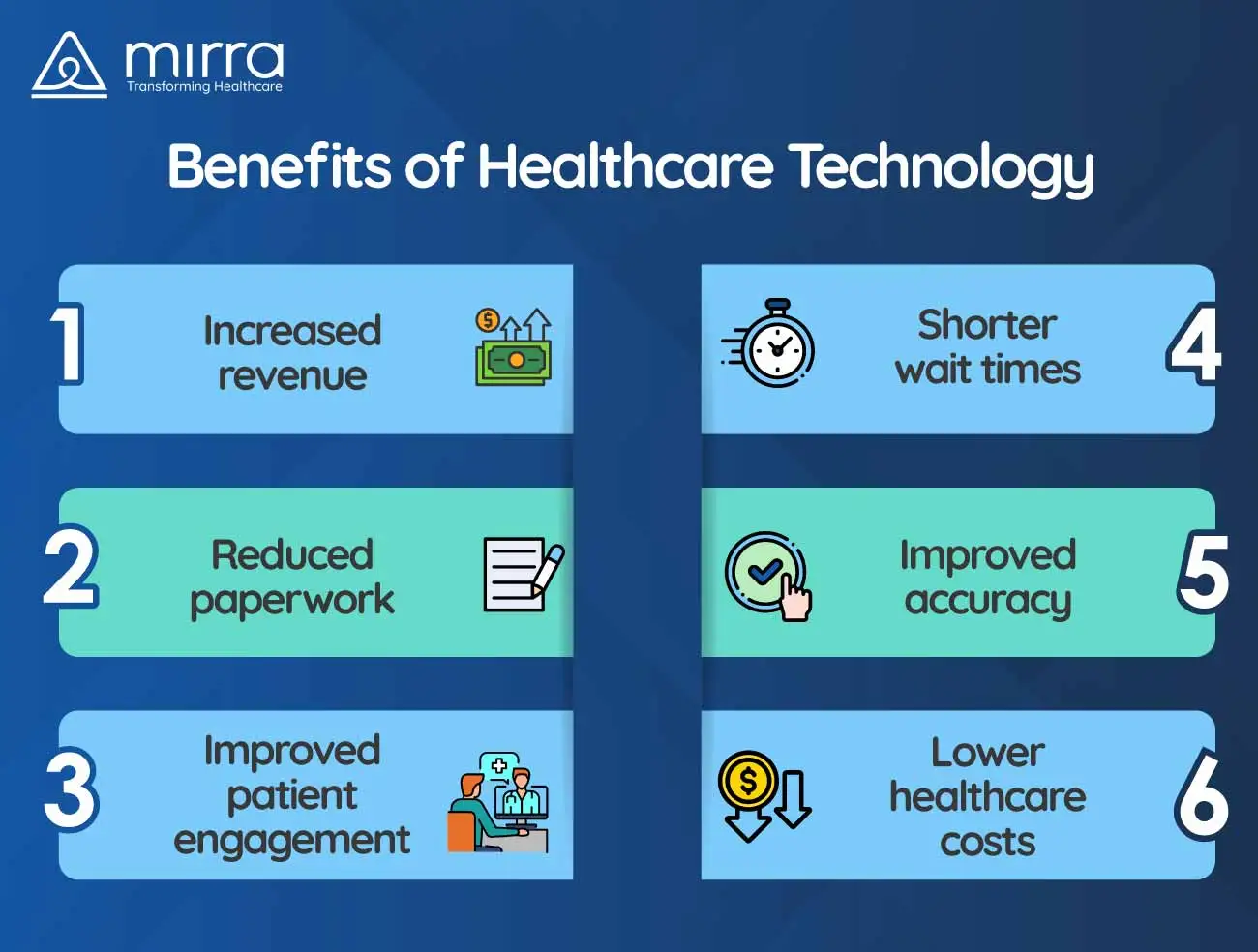 There are various solutions to reduce physicians' administrative workload, but utilizing healthcare technology is by far the most effective and cost-efficient way to do it. When implemented strategically, it can streamline physicians' workflow, enhance the patient experience, and improve the quality-of-care delivery. Some of its other benefits include:
Higher reimbursement and revenue for practices
Improved patient engagement
Reduced paperwork
Improved accuracy
Shorter wait times
Lower healthcare costs
Therefore, healthcare technology can help automate routine processes involved in administrative tasks and help physicians focus their time on delivering patient-centered care.
Read more: Impacts of The Digital Revolution On Healthcare
How Can Mirra's Provider Portal Service Help Physicians?
Mirra Health Care's Provider Portal helps physicians access information related to members' benefits, eligibility and payment status. It also offers participating providers with various other benefits, which include:
Giving easy access to members' prior authorization and claim details
Providing explanation of payment (EOP) using claims adjudication service
Offering real-time updates of member information from dependent systems
Allowing providers to self-register into the application with valid TIN/NPI combinations
Ensuring HIPAA compliance by displaying data only for their patients
Allowing admins to manage user accounts through a single portal
Visit Mirra Health Care's website to request a demo of their provider portal service to learn how it can help reduce your administrative workload and free up precious time to focus on patient care.